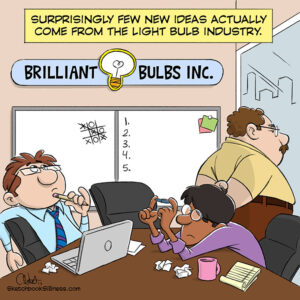 You've got a lot on your plate and plenty of things to worry about. Getting good artwork on time shouldn't be one of them.
My clients tell me that I'm reliable, flexible, and I bring fresh ideas to the table. I understand the pressures you are under and I want to help take some of that pressure off. My goal is to get a grasp on your creative challenges and then provide artwork that meets your needs.
Reliability.
I understand the importance of doing solid work under tight deadlines. If I don't think I can meet your deadline I'll tell you up front and, if possible, try to recommend someone who can.
Flexibility.
My workflow is 100% digital. I create most art in Photoshop but can also do Illustrator vector art if needed. For most projects I start with rough thumbnails, then detail sketches, and final art, with opportunities for feedback and revisions at every step of the process. I can even try to bring in other artists to help out if the deadline or style requires it. One way or another I'll do my best to get you what you need, when you need it.
Experience.
At my illustration studio I've worked on hundreds of client projects both as an artist and as a project manager supervising other artists. I've designed toys for Disney and Hasbro; created advertising comps for Coca-Cola, Walmart, Target and Best Buy; illustrated packaging for Gogurt and Cocoa Puffs; supervised animation of Mr. Potato Head for the Hasbro website; and designed characters for VeggieTales. I consider it a privilege to have been trusted to work on so many high-profile brands.
Honesty.
I'll give you a cost estimate up front and stick to it. If the scope of the project changes I'll let you know immediately how it will affect your costs so there are no surprises in the final bill.
So, you wanna make something fun? Let's talk!
Contact Me